"The waves of Baler have waited for me… Waited for me to come into its beaconing arms… so much that it almost sucked the very life in me…"
Although I have had my first near death experience amidst the whopping waves and treacherous depths of this fabled town, Baler would always melt my heart with memories.
--> Ermita Hill
--> Sabang Beach
--> Bay's Inn
--> Hanging Bridge
--> Museo De Baler
--> Quezon Memorial Plaza
--> Bahia De Baler...
At around 2300H me and my Travel Buddies  met up in Cubao Terminal station of Genesis  Transport Service. There was already a line of people waiting for buses going to Aurora and nearby provinces. We failed to reserve seats for their regular aircon buses  (and we did not expect the deluge of passengers) so we were left with no choice but to grab the more expensive 31 seater, air-conditioned Deluxe bus, with an annexed CR, headed for Baler. 
I say, grabbing a seat (with a bit of "tulak") amidst the throng of fervent crowd was no mean feat. I can literally say that I fought my own way there…hahahha.
It wasn't long before I dozed off to sleep, even before the bus departed. That's how comfortable the seat was. Aside from being spacious, the recliner was being true to its word. Define recline, it's "higa". Deluxe bus wasn't a bad choice for 500php fare.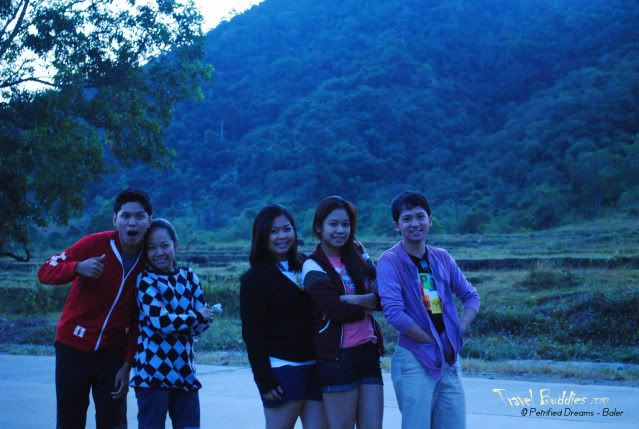 The first and only bus stop, somewhere in Nueva Ecija